Welcome to BARBER BEGINS, presented by GLASSBOX EDUCATION. We are extremely proud to share our insight, technique and custom skill set we've built as an introductory to precision-based barbering and modern short hair styling.


This course is designed to serve as the essential barber foundation to either grow or expand your career from. We at GLASSBOX are proud of what we have developed, and look forward to sharing our knowledge and expertise with any and everyone willing to expand their horizon.
BARBER BEGINS INTRODUCTION
GLASSBOX EDUCATION ONLINE COURSE

THIS COURSE WILL TAKE YOU THROUGH THE DEPTH OF CORE VALUES, FUNDAMENTALS AND THE TECHNICAL APPROACH TO HAIR. THE GOAL TRAINING THE MIND TO A WHOLE NEW CONCEPT OF THINKING. 


EXPECT TO BE ABLE TO REFLECT AND TO PROCESS NEW INFORMATION IN A SHORT AND EFFICIENT TIME AS YOU FOLLOW ALONG EACH MODULE THAT'S BEEN DESIGNED TO STREAMLINE YOUR LEARNING CURVE TO BUILD CONFIDENCE WITHIN YOU'RE SELF AS AN INDIVIDUAL BUT AMPLIFYING YOUR TEAMS INSIDE YOUR BARBER SHOPS AND SALONS! 


THESE MODULES CAN GIVE AMAZING INSIGHT ON TOPICS THAT HELP NOT ONLY WITH TECHNICAL SKILLS BUT THE CORRECT SKILLS OF UNDERSTANDING NOT ONLY THE WORKING BEHIND THE CHAIR BUT AS WELL AS HOW TO BUILD YOUR SELF AND BRAND AT ANY STAGE OF YOUR CAREER! 


WE HAVE COMPLIED ALL THE KNOWLEDGE WE HAVE GAINED AS A COMPANY AND BRAND THAT HAS OPENED 5 SUCCESSFUL LOCATIONS ACROSS CANADA PROVIDING CAREERS FOR OVER 40 STAFF MEMBERS AS WELL AS TRAINING HUNDREDS STUDENTS ACROSS CANADA AND NORTH AMERICA YEARLY! 


YOUR JOURNEY STARTS HERE WITH GLASSBOX EDUCATION.


WELCOME TO BARBER BEGINS!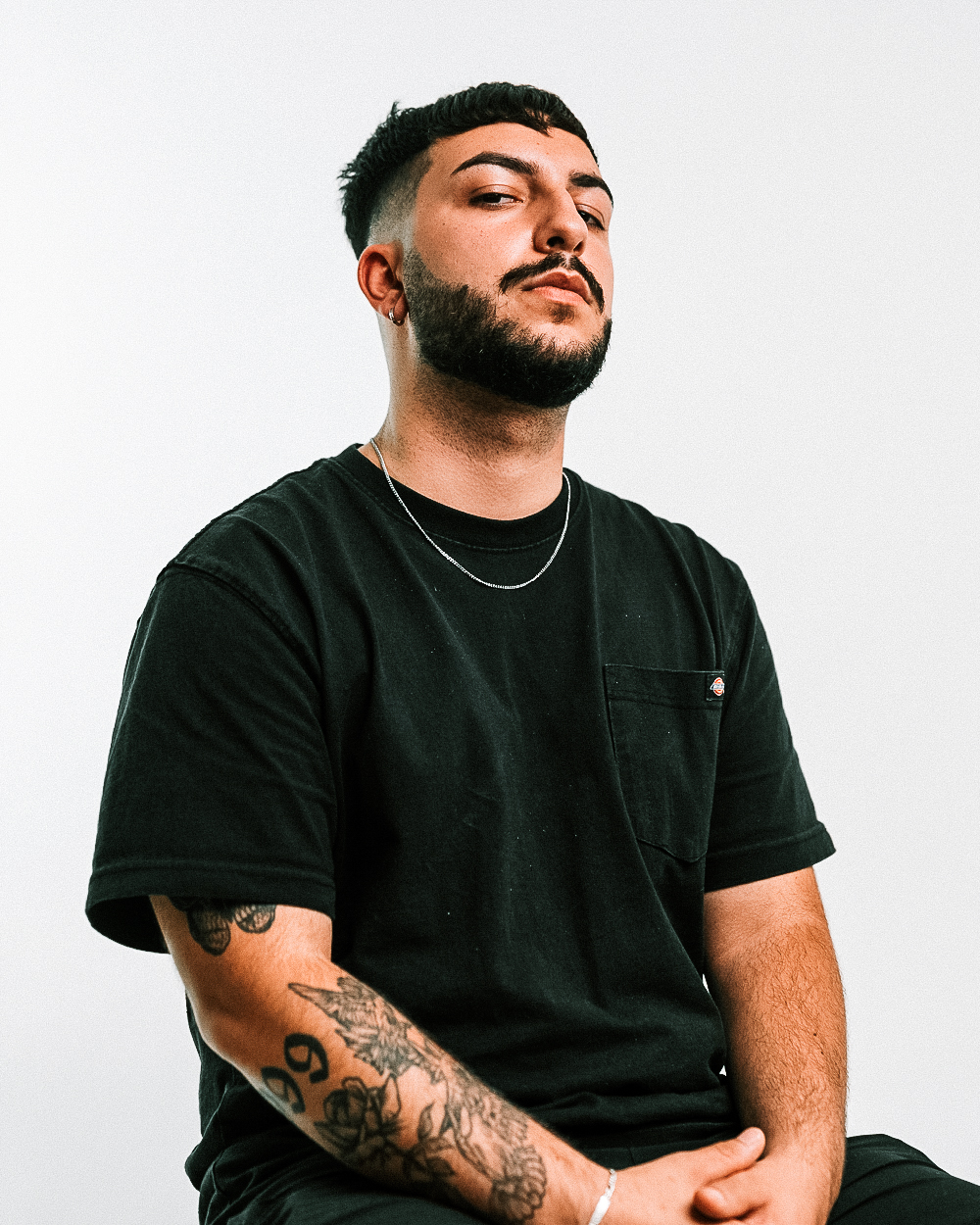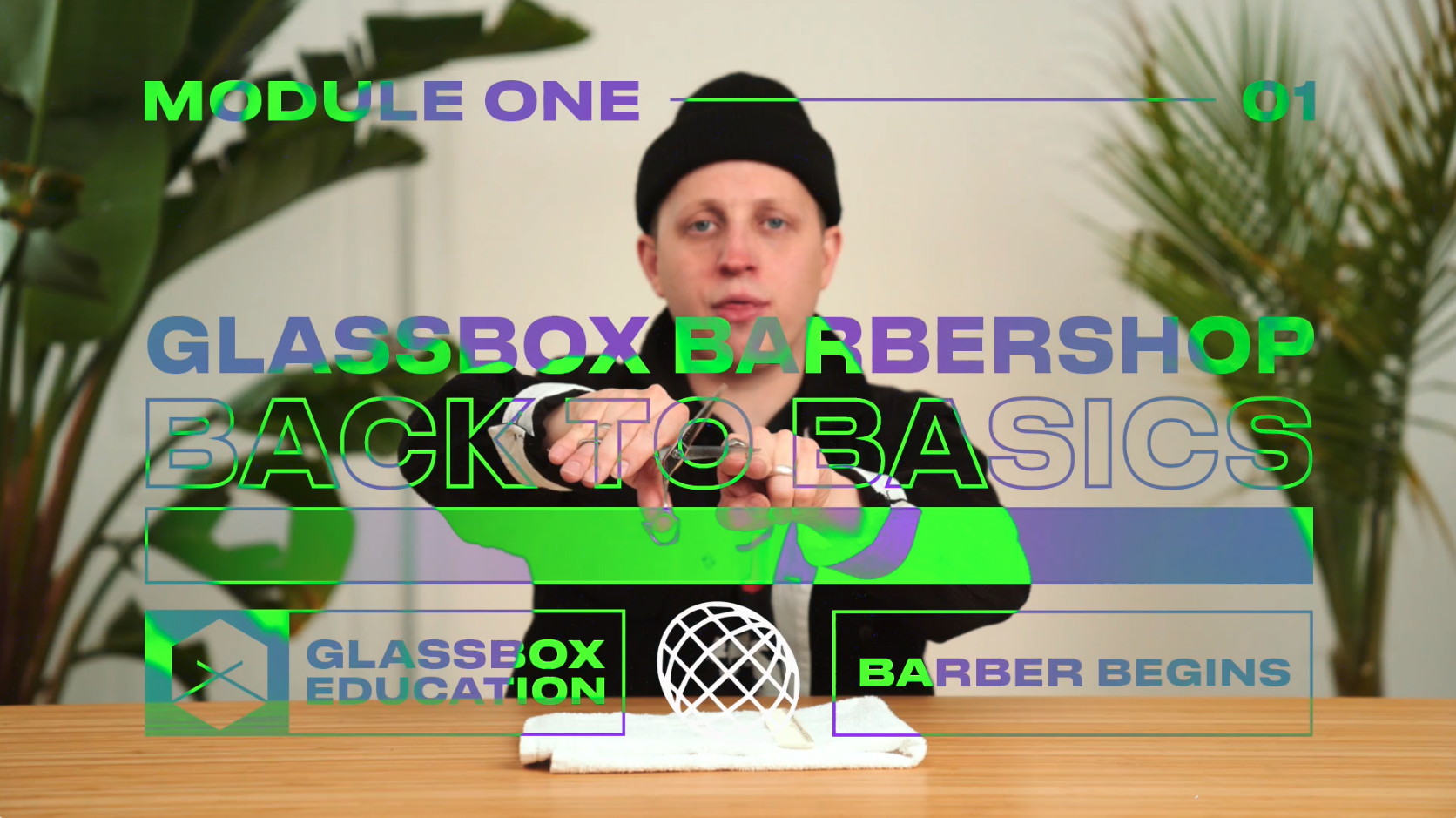 MODULE 1
BACK TO BASICS
We start with the barber-client introduction inside the shop or salon. The what, when, why and how to make sure you're working clean, disciplined and hygienic for not only yourself, but for the atmosphere around you. It BEGINS HERE for everyone of all skill levels!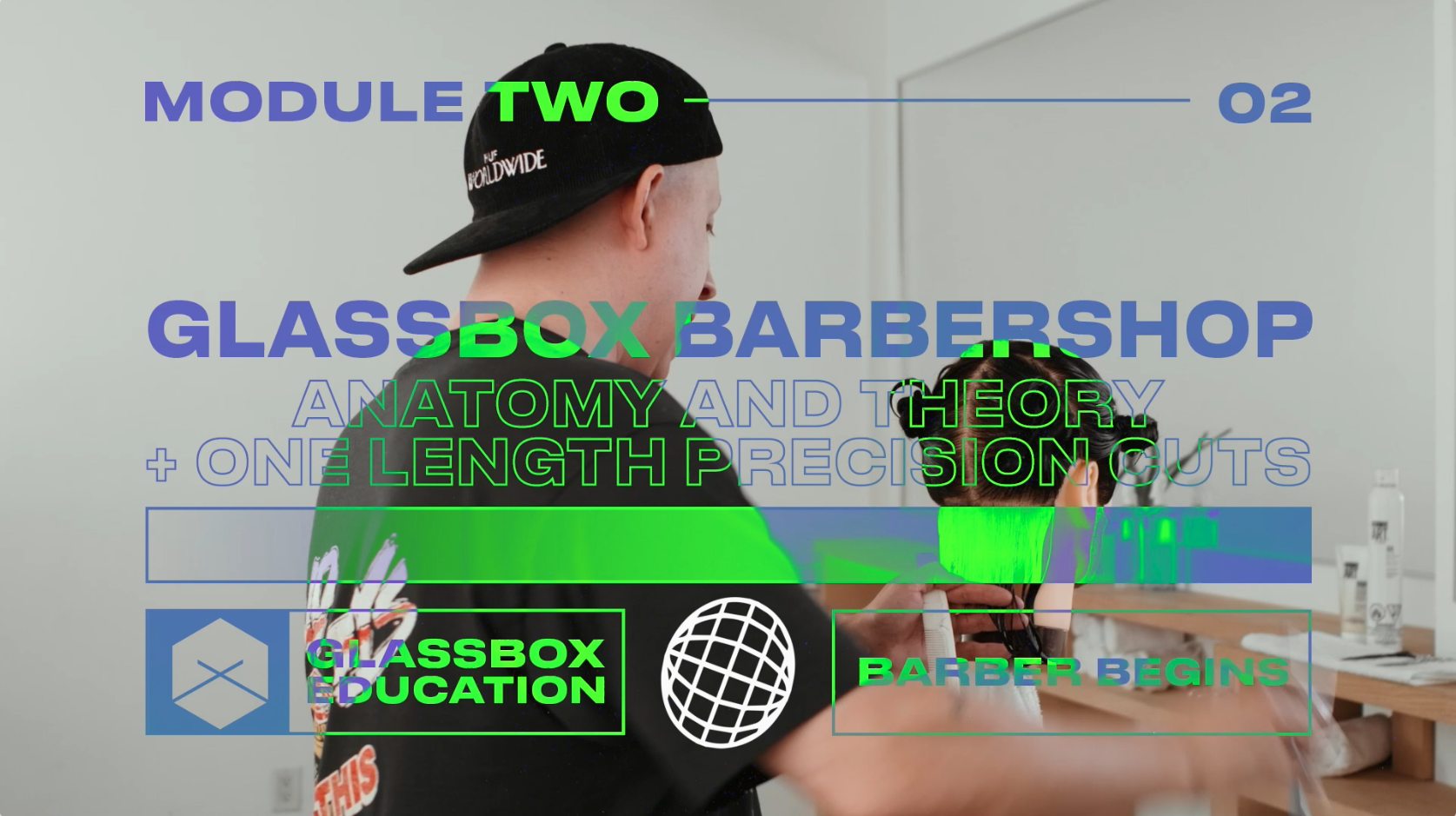 MODULE 2
ANATOMY, THEORY + ONE LENGTH CUTS
Regardless of what career stage you are in, understanding how to grow your clientele while focusing on building relationships with team members, your customers and the community around you should be top of mind.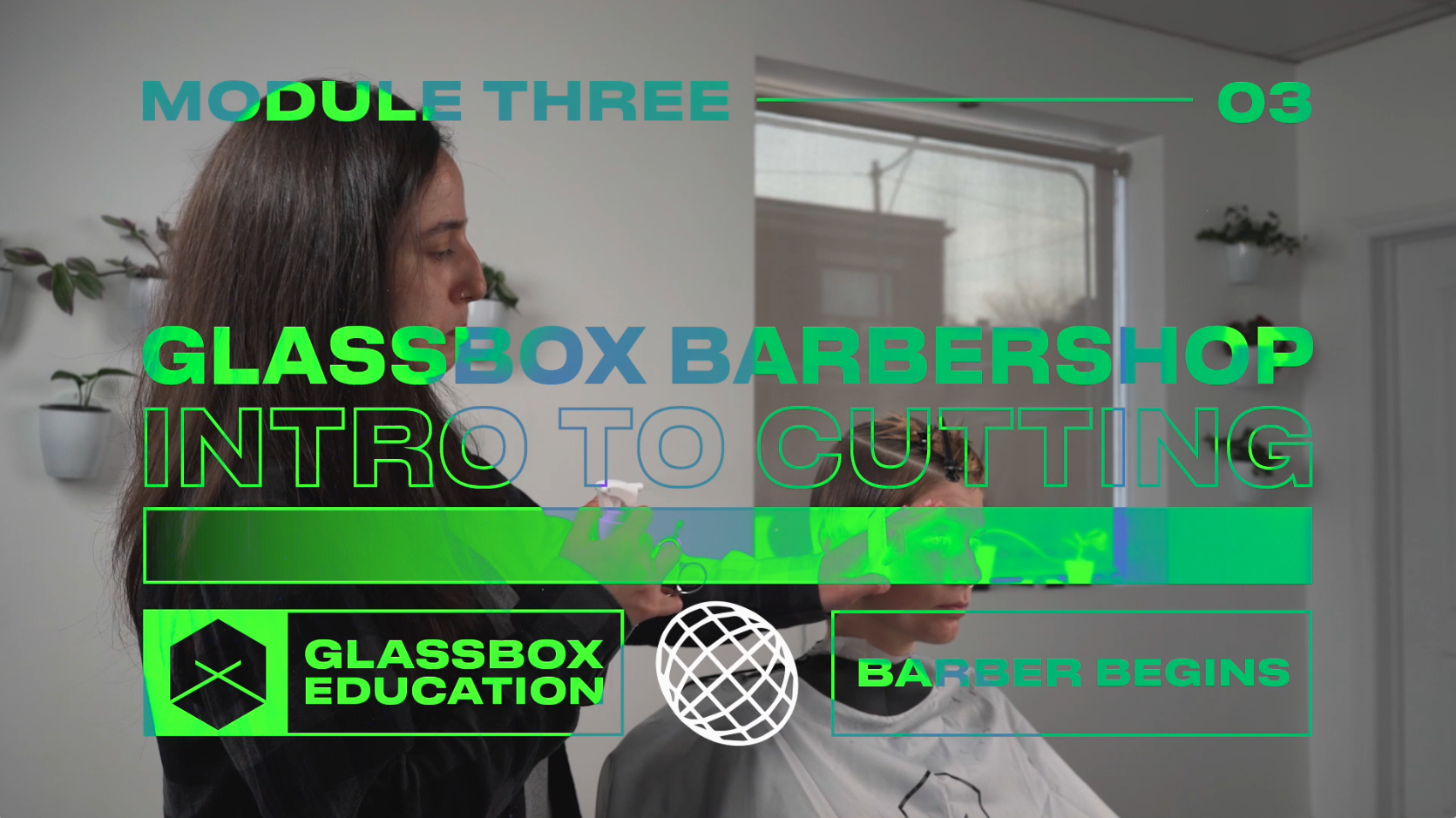 MODULE 3
INTRO TO CUTTING
Introduction to the theory, techniques and core values of the trade! Follow along to understand the concept behind our straightforward systems that will help you apply and build skills and expertise for short hair grooming.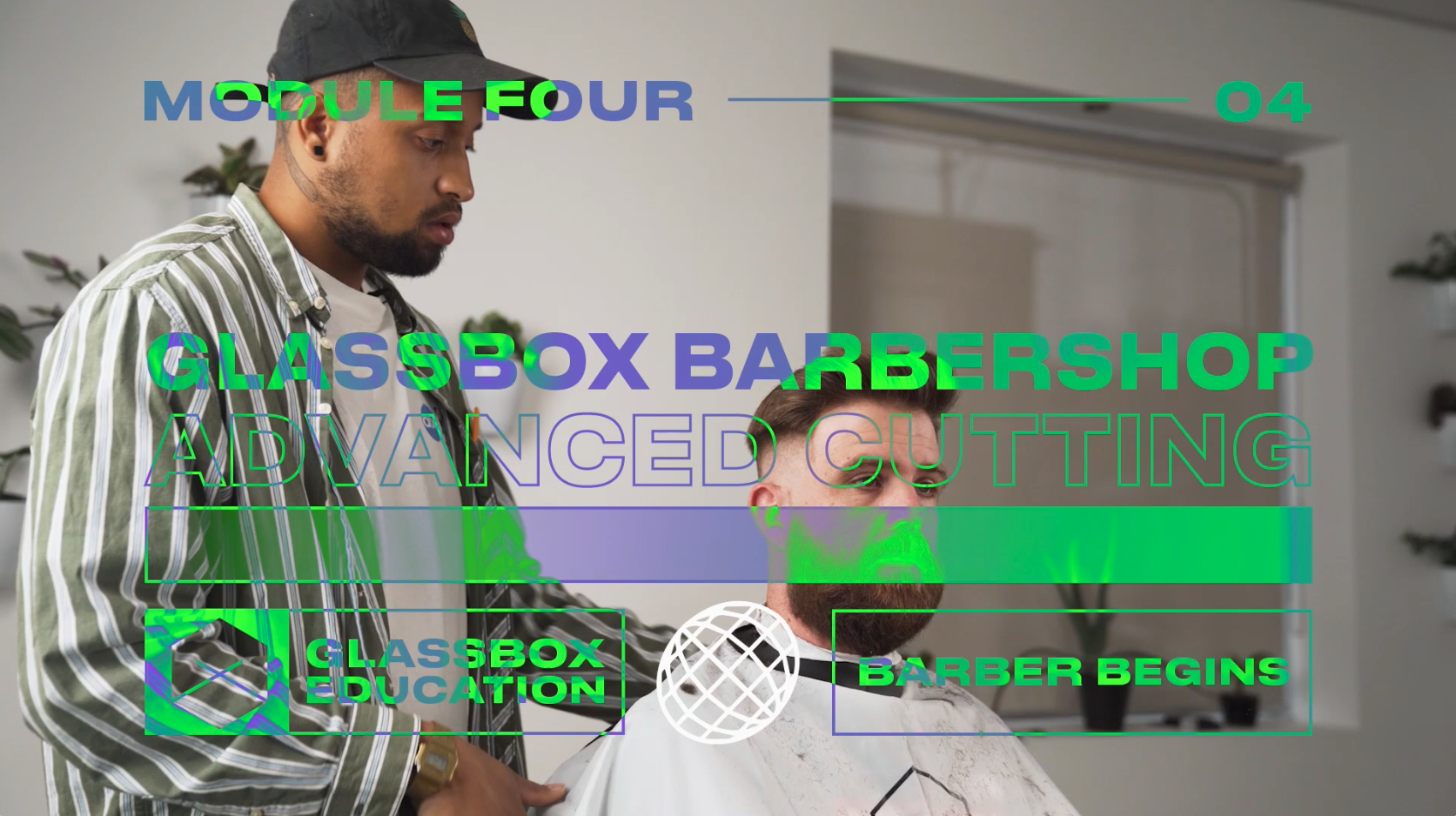 MODULE 4
ADVANCED CUTTING
20 plus hours of one-to-one haircut education. Follow along as the team takes you through everything from consulting a client, washing their hair and completing haircuts start to finish. A-Z, THIS IS BARBER BEGINS!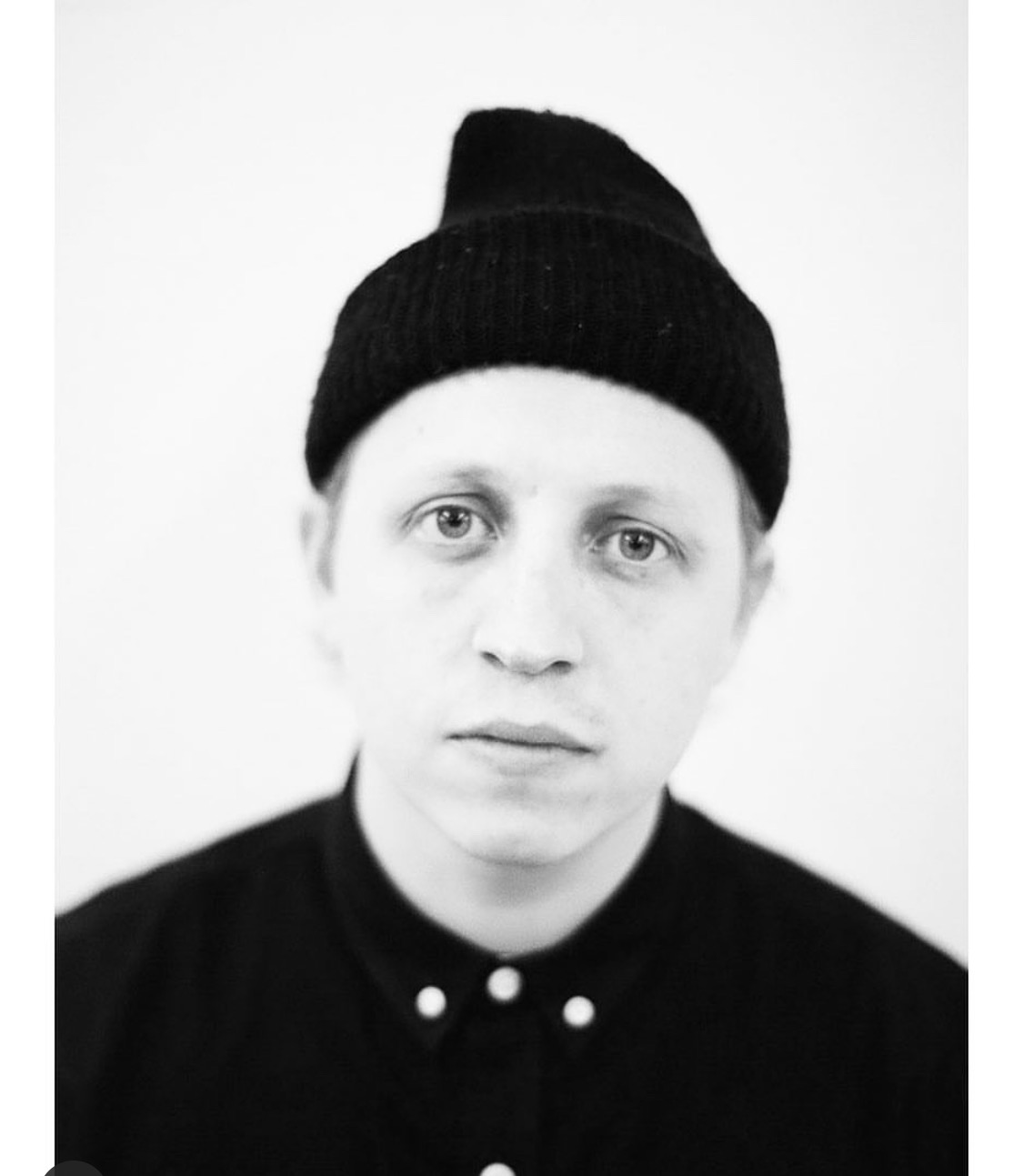 MEET YOUR TEACHER
PETER GOSLING
HEAD OF EDUCATION
GLASSBOX BARBERSHOP & EDUCATION
Peter (Co-Founder of GLASSBOX Barbershop & Institution) began cutting and styling hair when he was 20 years of age, and trained inside the AVEDA Institute and Academy in Toronto. Inspired by music and fashion, he worked at some of Toronto's top salons, but quickly realized these shops weren't built for short hair styling and barbering. And so, in 2015, he and partners founded the first GLASSBOX Barbershop.
Combining traditional barbering and contemporary mens hair dressing, Peter and Glassbox Barbershop helped revolutionize the new wave of mens hair in North America.
Striving to share his insight, Peter built a curriculum based on the key elements which he considers to be the GLASSBOX fundamentals. The goal of which is to teach students not only specific haircuts or styles, but the technique behind them. The offering is targeted to build the confidence of new stylists just starting out, and to help advanced stylists in search of elevating, evolving and perfecting their craft.