Welcome to BARBER BEGINS, presented by GLASSBOX EDUCATION. We are extremely proud to share our insight, technique and custom skill set we've built as an introductory to precision-based barbering and modern short hair styling.


This course is designed to serve as the essential barber foundation to either grow or expand your career from. We at GLASSBOX are proud of what we have developed, and look forward to sharing our knowledge and expertise with any and everyone willing to expand their horizon.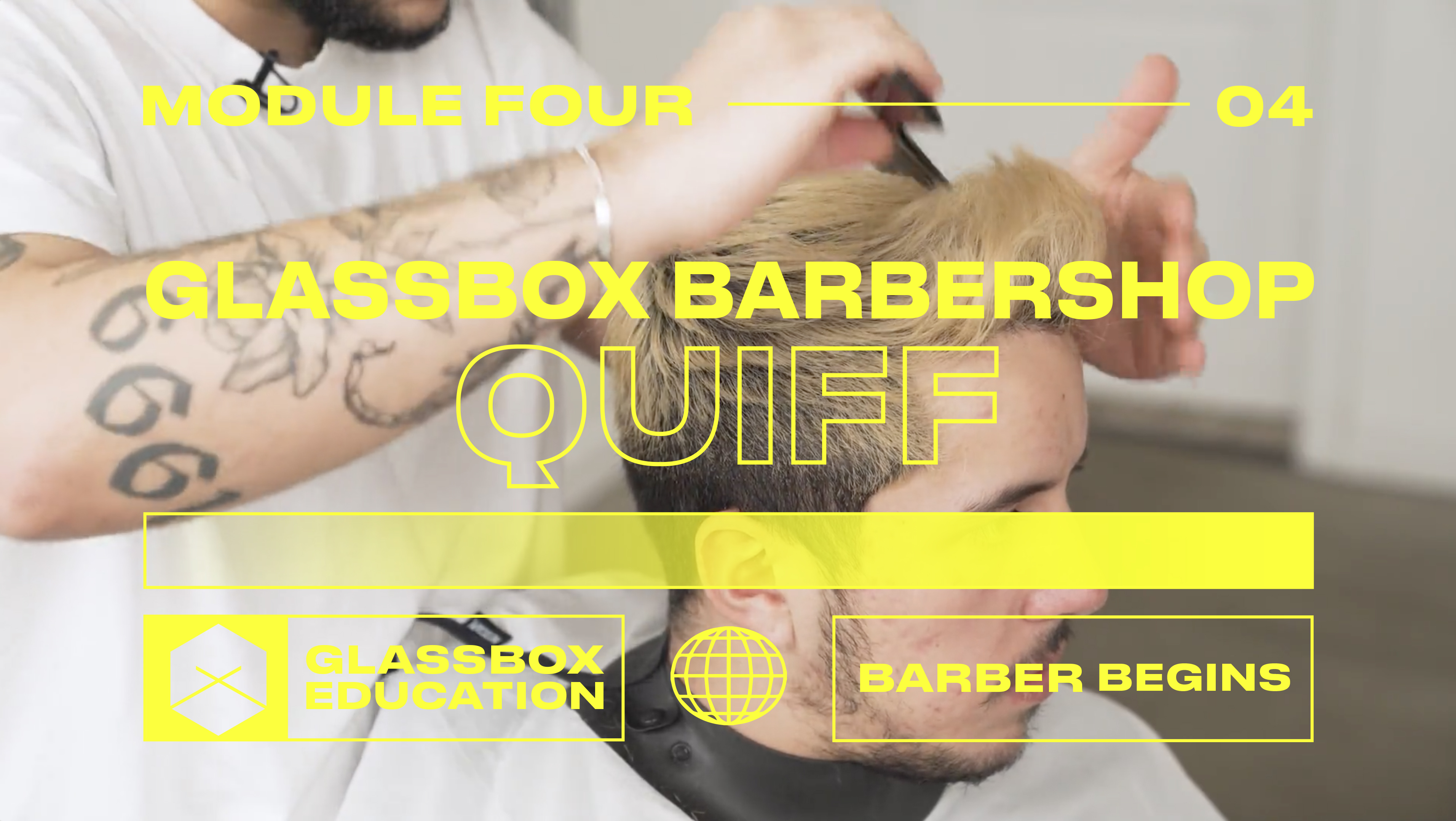 A quiff haircut generally has a shorter back and sides and length on top with more bulk towards the front. It's styled so the front section sweeps up and back to create volume and shape. It can be worn sleek and smooth, or you can add messier texture and movement. It's a more casual, toned-down version of the pompadour and works well with various face shapes.